Mauritania benefits a sea shore long of 750 km and the country enjoys an Exclusive Economic Zone wide of 200 miles marine which is thought to host one of the most abundant, diverse and high commercial value fisheries stock in the world.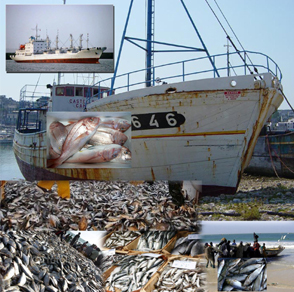 The resource management falls under the supervision of the MINISTRY of FISHERIES and MARITIME ECONOMY
Potential
Mauritanian Exclusive Economic Zone (EEZ) is reputed to be among the richest in the world, accounting for about 600 species among which 200 are entitled to commercial management. Many scientists associate this abundance with a hydro-climatic condition known as UPWELLING happening in Mauritanian EEZ.
The stocks are also amongst the most diverse and of high commercial value such as cephalochordate, crustaceans, demersal fish (ground fish), tinny fish. Mauritania has a healthy share of quotas in relation to world supply. For instance, Mauritania apparently has the largest stocks of octopus and croakers (Drums) in the world. The country's sector management policies meets the Maximum Sustainable Yield (MSY) requirements.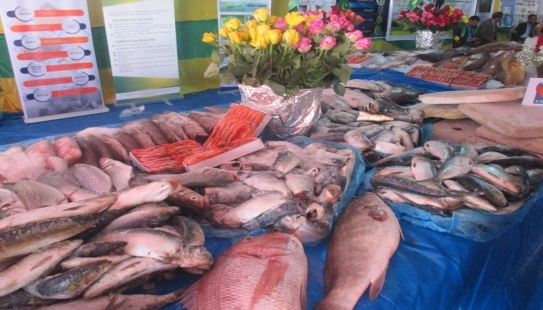 The fishery sector is one of the main sectors of Mauritanian economy. States regulations help to prevent overexploitation and fraud. To guarantee the sustainable use of the resource, Mauritanian government has set a yearly two-month protective biological brake and intensifies patrols of coastal areas in the whole EEZ. The new fisheries code emphasizes sustainable development of commercial fishery, expansion of artisanal fisheries, reorganization and modernization of the Mauritanian fleet, encouraging incentives for investors and development of on-site processing plants of product for export. Mauritania has signed bilateral fishery agreement with Algeria, Japan, Morocco, Russia, Senegal, Tunisia and the European Union. The development of export of finished sea food products in Mauritania is still widely open to new actors. Fishing bilateral agreement is very much suitable with a bother country like South-Africa and this can be done in both Public-Public as well as Public Private Partnership (PPP).
There is new zoning in place, which will help to boost the level of activity and increase processing of fishery products, particularly, pelagic species, which are still underexploited. Enhanced quality management and better promotion will help to improve product access and value on foreign markets. All this will lead to better sustainable management of the resources in the same time assuring food security and an inclusive economic growth.
Huge diversity of species

High commercial value (70 species exported)

High Potential annual capture

Demersal" resources: enough (octopus)

Pelagique "resources: important potential, possibility of control development / shared stock

Capture around 747,150 tons in 2018.

Industrial fishing 48%